Transporter Kombi: the Perfect Shuttle Bus

Years the Transporter Kombi 8-seater has met the high standards of professional passenger transport and convinces with its comfortable interior design and state-of-the-art infotainment systems – combined with a sophisticated and versatile driver workplace. Low fuel consumption makes the Transporter Kombi 8-seater the perfect shuttle from an economic point of view, too.
A variety of seat packages, numerous storage areas in a large number of electronic features make the Transporter Kombi 8-seater the perfect shuttle. 
Comfort for you and your passengers.

Seat comfort is a key focus in the Transporter Kombi 8-seater: whether through the folding armrests on the driver's seat, various storage solutions or different seat settings. The diverse functions ensure high seating comfort as well as functionality.
The Transporter Kombi 8-seater convinces with its advanced engine technology and especially low consumption. The dual clutch gearbox DSG deliver good driving dynamics.

Profit from an efficient drive system

The 2.0 l TSI engine with 150 kW5. Engine equipped with a direct injection system and an exhaust turbocharger.
Fulfils the highest standards

The Transporter Kombi 8-seater offers modern infotainment systems along with innovative mobile online services. You remain optimally informed during shuttle work and reach your destination by the fastest route.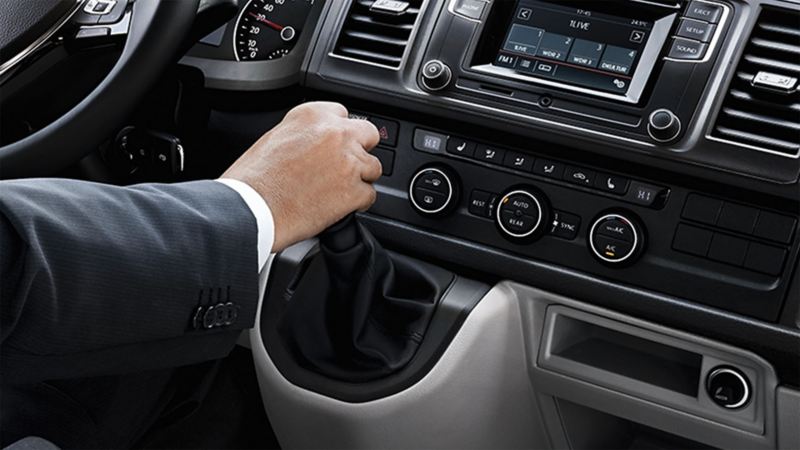 Enjoy a comfortable interior climate
Heating and air conditioning
Modern air conditioning systems adjust the interior temperature in a matter of moments and also provide cool air on hot days.

"Composition Colour" radio system.
The system consists of a 12.7 cm (5 inch) TFT colour display with touch screen function, an MP3- and WMA-compatible CD drive, a 4 x 20 watt output with six loudspeakers, an SD-card slot, an AUX-IN interface, an iPhone-compatible USB port, a Bluetooth connection for mobile telephones, and a dual tuner with PhaseDiversity.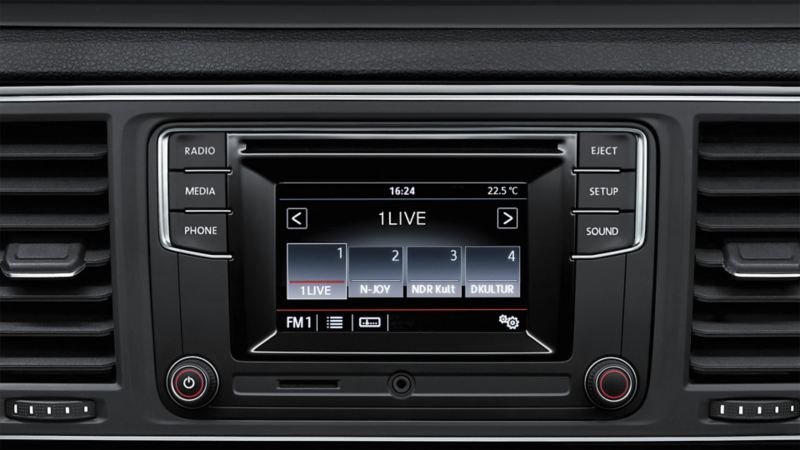 The practical driver assistance and safety systems in the Transporter Kombi 8-seater support you in critical situations.
You are prepared for almost anything with the standard safety systems in the Transporter Kombi 8-seater: Where necessary, the systems intervene in the driving process, and can help to reduce the risk of accidents on the road.